Many adults feel that they can get all their required nutrients through a healthy diet, but that may not be realistic given our actual lifestyles. With high-carb, high-sugar, highly caffeinated diets, it's clear that perception and reality often vary greatly.

"On average across the world, dietary quality was also greater among younger children but then worsened as children aged. This suggests that early childhood is an important time for intervention strategies to encourage the development of healthy food preferences."
From growth and development to maintaining strength and flexibility, every system and organ in our body needs the proper nutrition to function at the optimal level.  To fill the nutritional gap you might be experiencing, we bring you TruPLENISHTM Meal Replacement for premium plant-based nutrition and Superfood Greens and Reds powder for powerful greens and reds. Add these healthy, balanced nutritional supplements to your Monthly Subscription today.
TruPlenish: Meal Replacement Powered by Plant-Based Nutrition
You want to get fit and look great but getting there seems hard. Keeping a detailed food diary, counting calories, weighing portions, and working exercise into your day can be exhausting!
That's why Mannatech created TruPLENISH Meal Replacement Shake.
Packed with 20 grams of plant-based protein that help keep you satisfied, fiber-rich TruPLENISH is a tasty, healthy shake loaded with vitamins, minerals, and Glycans. TruPLENISH helps you feel full longer so you can easily reduce how many calories you consume each day without sacrificing nutritional needs.  Once you've reached your goals, continuing to incorporate TruPLENISH shakes into your daily routine will help you maintain your weight, your new improved body shape, and your health.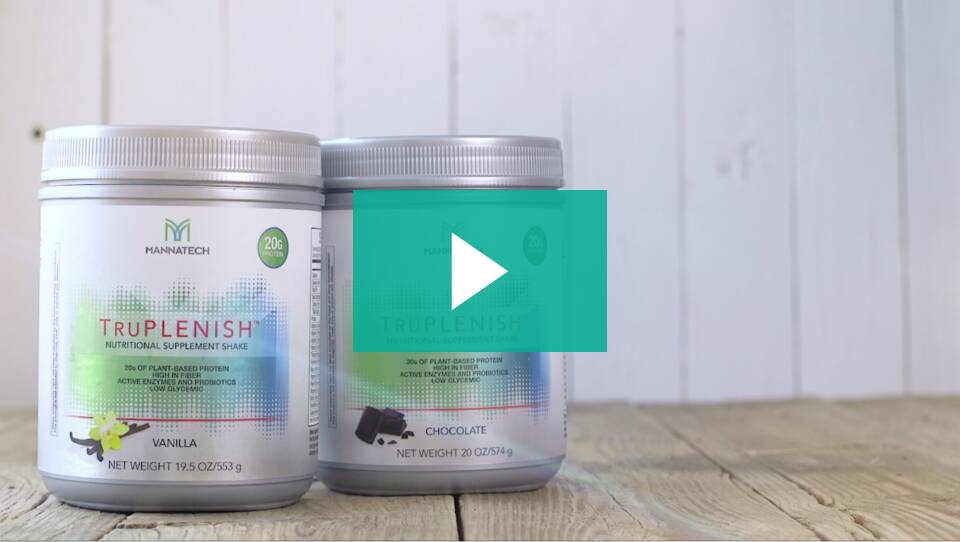 What makes TruPLENISH Unique?
TruPLENISH is available in two flavors, Rich Chocolate and Creamy Vanilla.
Benefits:†
Helps transform your body and helps improve your body composition through the maintenance of lean muscle. ‡
Helps reduce feelings of hunger and increase satiety.
Supports healthy weight management.
Promotes healthy weight loss.
Promotes healthy digestion.
Helps form healthy habits.
Helps you look and feel better
Minimizing the Nutritional Gap
If we were, to be honest with ourselves, most of us would agree that we could do a lot better with our food choices and daily nutrition. Let's face it, proper nutrition not only keeps us healthy, but it also gives us the essential nutrients needed to successfully power through our day, rather than trudge through it.  To help with this, we're bringing you Superfood Greens and Reds — a comprehensive blend containing vitamin C, Aloe, and 20 plant extracts, fruits, and vegetables (including soursop, an ancient, powerful superfruit) PLUS Glycans for even more health benefits. This kiwi-strawberry flavored drink mix provides nutrients to help reduce the gap and allow you to conquer your day.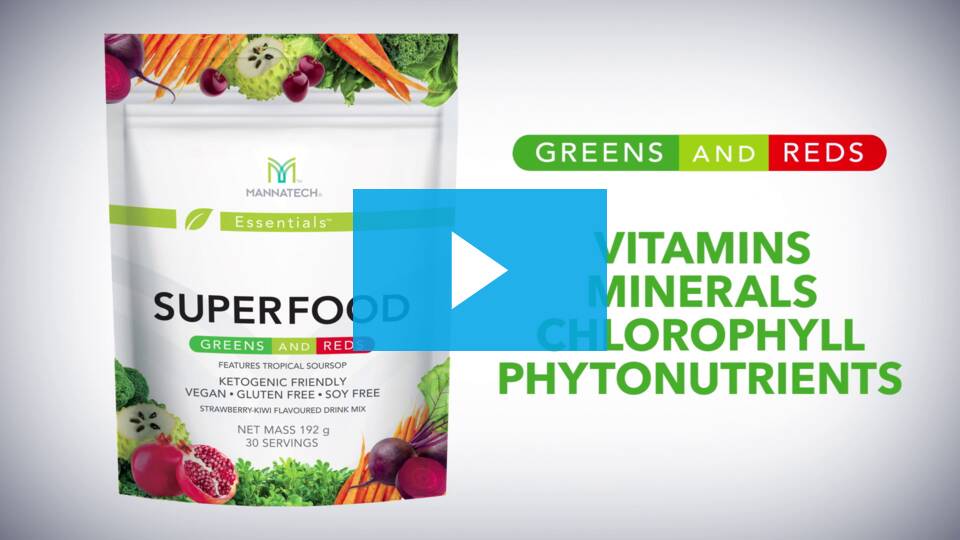 Why Superfood Greens and Reds?
Because it goes far beyond basic green powders and tastes as good as you'll feel. Superfood contains some unique ingredients your average green powders do not. For example, soursop is a powerful superfruit. Betaine, which is sourced from beetroot, is well known as a robust amino acid. And finally, it contains our proprietary Glyconutrient blend featuring AmbroGuard®.

To supplement your diet and reduce its current nutritional gap, add Superfood and TruPLENISH to your Monthly Subscription now!
A healthy blend of vitamins and minerals is important for children everywhere. However, many of the foods being given to those in underdeveloped countries are not meeting the minimum nutritional criteria. Your participation in the M5M program makes it possible for us and our partners to provide nutrients to enrich the lives of children all over the world.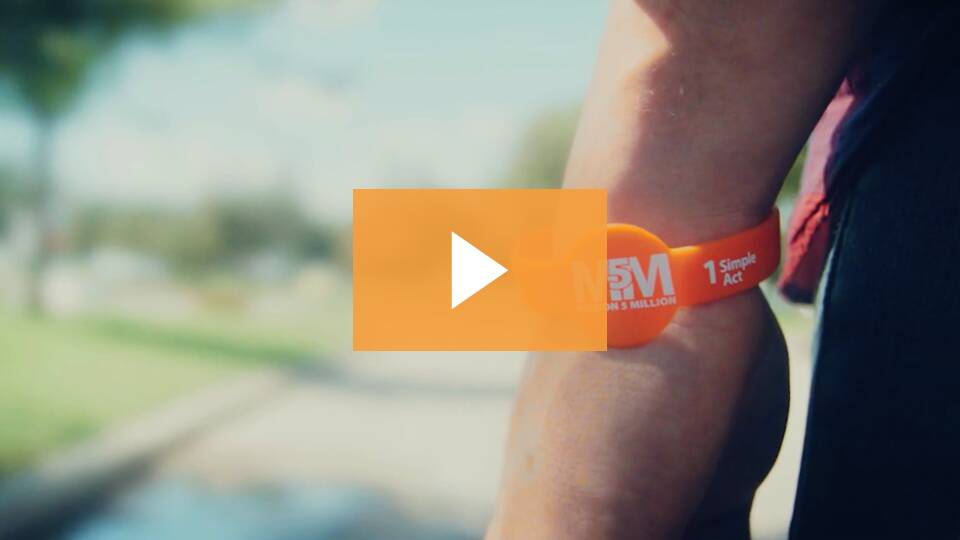 Order here : https://www.mannatech.com/Shopping/ExpressShop.aspx
https://za.mannatech.com/?account=4026334
For more information about this please contact Miggie Krauspe 081 414 5850